VACATION BIBLE SCHOOL
Evangelical Lutheran Church of All Saints and Joyful Harvest Church of Johnsburg are pleased to work together in offering Vacation Bible School this year to children ages 3 (if potty trained) thru 6th grade in a fun-filled week as they learn to listen to God!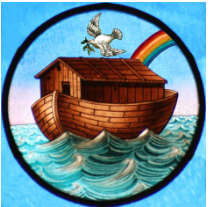 NOAH'S ARK VBS-God Keeps His Promises! 
Watch for 2023 dates
Location: 5800 State Park Road
Fox Lake, Illinois 60020
PICK UP YOUR REGISTRATION FORM IN THE MAIL POUCH AT CHURCH OFFICE DOOR OR VISIT JOYFUL HARVEST WEBSITE AT joyfulharvest.org  TO DOWNLOAD THE FORM!